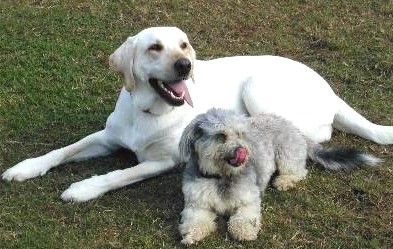 WELCOME TO CROSSROADS PET RESORT, home of Best Behavior Dog Training.
For the Ian Dunbar academy library, click Here

We strive to be the BEST full-service pet care facility in So. Cal. We offer dog and cat boarding, dog (and cat) reward-based training, doggy daycare, and a full-service grooming salon. We pride ourselves on having the best trained staff, a clean and safe facility, spacious outdoor grass play yards and a philosophy that every pet here is treated as if it were our own. With over 35 years of experience, we know what it takes to properly care for your pet.Crossroads serves all of Orange and Los Angeles Counties. We are experts in handling fears and aggression and, unlike other facilities, we accept all breeds. Please come by for a tour* and meet our wonderful and caring staff, or take advantage of a free day of daycare (new clients only), or sign up for one of our many training services. We LOVE what we do, and it shows!
*Tour hours are between 10 am to 12 pm and 2 pm to 4 pm on weekdays and 10 am and 3 pm on Saturdays.


 Our Mission: To strengthen both animal-animal relationships and human-animal bonds!
Interested in Job Opportunities at Crossroads? Check out our Employment Opportunities page
Crossroads Pet Resort / Best Behavior
10832 Knott Ave., Stanton, CA 90680

Phone: (714) 821-6622 / (562) 592-4401
                       Grooming: (714) 821-6155
Fax: (714) 821-6602
Email: info@crossroadspetresort.com

1 888 8 BEHAVE
(800-823-4283)

Resort Hours:
Mon. – Fri: 7 AM to 12 PM and 2 PM to 7 PM (We are closed from 12 pm to 2 pm)
Saturday: 8 AM to 4 PM
Sunday: 4-6 PM (pick-ups only)