Testimonials
Crossroads Pet Resort values it's many satisfied customers. Read here to find out what they have to say about us!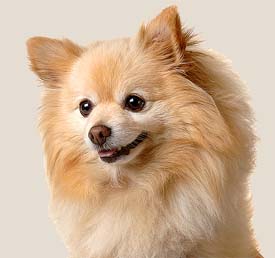 BOARDING & DAYCARE
"We left our cute 1 yr old Lab, named "Luke" at Crossroads pet resort for 3 days. It was his first time away from home for a long overnight type of stay. I really like the care and attention to detail that crossroads takes with the pets entrusted to them. I want to thank everyone there for all the love and attention they gave our "Luke". I need to thank Nikkie for her post and her extra hugs and kisses to "Luke" when we were away." H. Mutz (Oct 2016)
"We love Crossroads! We have always felt comfortable leaving our pets and using their daycare and training. They are an outstanding company and we are so pleased with the results we've received there. We thank you for your kindness, understanding, and being part of our family as much as we are a part of yours. Thank you for everything!" D. Weikle (June 2016) 
"Crossroads Pet Resort is the best! We've been bringing out dog Gunnar for about 2 years now." K. Kuehner (June 2016)
"Annie must be happy to be there, she came home tired, but eager to go on her walks at home. And thank you all for being so kind and professional. I feel good knowing she is in good hands." S. Barrett (May 2016)
"We are thrilled that we have found you. You are so accommodating and the staff is always so friendly to answer all our questions and takes very good care of us!! Lily appears very content and happy when she comes home." J. Higbie (May 2016)
"Pokey seemed happy to see me but I think you gave her love and affection which she really needs." A. De Leon (Apr 2016)
"As usual, Maggie and Mystery came home tired and happy! Wonderful staff at Crossroads!" L. Van Cleve (Apr 2016)
"Coco loves coming to Crossroads and we feel confident leaving her with you both for daycare and boarding. Thank you for taking such good care of her!" J. Nabbout (Apr 2016)
"I have shy dogs, but they love Crossroads! They don't even look back at me when we arrive for boarding. When I pick them up, they aren't resentful. It's so nice to be able to get away without worrying about them. It seems like the people here really like dogs and spent time playing with my dogs. I love the option of buying extra TLC!" A. Downing (Mar 2016)
"My dog Quincy seems to enjoy his stay at Crossroads. He is always tired after a couple of days from all the fun he was having." R. Ashcraft (March 2016)
"Abbey always seems to enjoy visiting and staying with you. I like the report cards that come home with her and most importantly I don't worry about her while she's in your care. Thank you!" S. Miller (March 2016)
"Thanks for giving me a place to leave Stony that I can feel good about!" J. Weedman (Mar 2016)
"Zoe and I love it at Crossroads!" C. Johnson (March 2016)
"I love bringing my dogs here, and in face I drive out of my way 6 miles and back 6 miles to even start my drive to work in Torrance. Crossorads is well worth the extra time and gas it takes me to get her there. She gets so excited when I ask her if she wants to go to school. Thank you all!" S. Corodimas (Feb. 2016)
"Annie came home very happy and sparkling clean. Thank you!" S. Barrett (Feb 2016)
"As always you staff did a great job taking care of Reggie while we were away. Thank you very much!" F. Maurine (Feb 2016)
"We are a long-time client, so the expectations were exceeded a long time ago and have continued to be met since then. WE are always pleased with the care and service provided. We feel our dog has a safe and friendly home away from home while bring boarded with you." J. Stein (Nov 2015)
"With Otto being an intact German Sheppard we would not trust any other place to board him. He gets excellent care there and we trust the staff with how to handle him." D. Young (Oct 2015)
"This was our first time boarding our dog at Crossroads and we are very happy with his care. So happy to have found a place that seems to really care for our dog!" C. Surridge (Oct 2015)
"Thank you Crossroads for always going above and beyond in taking such great care of our Frankie & Ginger!" L. Birnbaum, Beverly Hills (Sept 2015)
"We will be back. This is the best resort for our Lucy!" J. Mindess, Rossmoor (Sept 2015)
"Kona is returning in October for her next visit. We wouldn't have her stay anywhere else." C. Arndt, Huntington Beach (Sept 2015)
"As always, so nice to leave Lady Fluff at such a great place! She loves it!" M. Richey, Corona Del Mar (Sept 2015)
"Annette is a definite ASSETT to your company. We trust her and she is exceptional!" D. Weikle (August 2015)
"Everyone at Crossroads was simply amazing. They took such good care of Bear. We are a forever customer." S. Hasselbrink (August 2015)
"Max seemed to have had a wonderful time on his stay-cation with you all. he was in great spirits when he was picked up and his coat was so fluffy and white. We never worry about him when we are away!" C. Mathey (August 2015)
"The Alba family were extremely happy with the outstanding service provided to our pet, Maui Blue. It's people like you who exemplifies your Missions and Statements. A million thanks for giving our pet great care during his stay at Crossroads. Thank you for always replying back to our email on his status. It's assures us he was good." A. Alba (July 2015)
"Everything was perfect as it always is. It's just a bit disappointing to be missing my dog, go pick her up, and she's not really happy to see me. She acts like she would rather stay with you all then come home with me. I take that as the best sign for your care and attention to her." D. Weller (July 2015)
"Thank you so much for your care and concerns for my dog Bailey. Your attentiveness to him and my neighbor when she came to pick him up…." J. Han (July 2015)
"Thank you for treating Frankie & Ginger so well. They felt like they were at home." L. Birnbaum (July 2015)
"Thank you so much. My vacation was worry free and my dog was so happy being with staff and all his new fog friends….I can tell a trainer worked with him and appreciate the feedback from the trainer. I plan to return!" D. Lebowski (July 2015)
"Well this doggy mom was near tears dropping off our Maxine Friday while we were going out of state…All of you have always been so sweet to her. I LOVE the doggie report card….Thank you for the grooming as well. She looked like a beautiful girl with her bow. As always you guys are awesome." K. Heredia (July 2015)
"I was hesitant to leave my dogs, because they had never been boarded anywhere and was not sure how they would react. I was very much relieved when I brought them in and saw the facility and spoke with your staff. When I picked up the dogs they were as happy as can be. Glad to see me, but a happy mini vacation look too. I will be back." J. Leyv (June 2015)
" As you may remember, both my husband and myself were quite apprehensive to leave Titus especially since he is a puppy, but we couldn't be happier with his stay and the attention he received. Thank you." K. Short (June 2015)
"You guys are awesome!" R. Cortez (June 2015)
"Thank you for always taking great care f Cookie! She was exhausted all day when she got home!" C. Bagne (June 2015)
"I never worry when my Rottweilers are at Crossroads! The best place ever!" Anonymous (June 2015)
"Crossroads is a great place for your pets. If it's just for the day or multiple day boarding, they provide superior service" M. Campbell (May 2015)
"We love Crossroads! They take good care of our puppies and the dogs seem to absolutely love it there." J. Hannigan (April 2015)
"Always confident to leave our dog Hudson in your care. We can travel and know Hudson is loved and well cared for! Thank you!!" (February 2015)
"Always the best place in town" – C. Johnson (January 2015)
"Crossroads was highly recommended by Vet and friends. The stay was all that we expected. We look forward to the follow-up and when we need a repeat visit." M. Stanton (January 2015)
"I would highly recommend Crossroads. I felt extremely comfortable leaving Lacy while we went to the mountains. I could tell she was taken well care of…" N. Hoglund (Dec 2015)
"I was pleased that Carson happily went with the staff member when I dropped him off – no hesitation. He seemed happy and healthy when I picked him up". M. Bryant (Dec 2014)
"Our dogs are high maintenance. We were so please how well they seem to have done with you all." A. Badertscher (Oct 2014)
"[Our dog] always enjoys her vacation time at Crossroads. She does not want to leave her new found friends". T. Sherrin (Oct 2014)
"We only boarded our dog but he DID come home better behaved and VERY tired! He had a great time". L. Fellows (Oct 2014)
"Our dog is always happy when he comes back and when he goes there so I know it's a great place. We are very happy to know there's a place we can take him and know he is safe and well cared for". E. Nakamoto (Oct 2014)
"You have a wonderful business. I feel Mina is well taken care of, and that she has the same level of freedom she does at home. It's very reassuring when I am traveling on business." H. Clark (October 2014)
"I tried another pet hotel for about half the price. I read glowing 5* reviews. If a brown dog can look pale, he did. He came home and was depressed for 3 days. I picked him up after his recent stay with you for the same amount of time and he had a happy face and demeanor. Lesson learned. You get what you pay for. You're 5+ stars". A. Heideman (Sept 2014)
"During [my dog's] stay at Crossroads, you have given him the love and attention as I would have. It makes me feel great to know that I can have my pet in good hands. The staff is very compassionate when I discussed my personal issue regarding finding residence for him and myself. They did not hesitate to assist and be supportive. Thank you and God bless". L. Durrette (Sept 2014)
"Our pets always love coming here!! We think you guys are the cats meow…and we have dogs! Thanks for taking such good care of our kiddos!" R. Gooch (Sept 2014)
"I have used Crossroads for many years. I feel strongly that my 10 year old lab, Zoey Belle, is well cared for and treated with respect. I often recommend Crossroads to all my friends". G. Bean (Sept 2014)
"We would not take Otto our German Sheppard anywhere else. We feel he is taken care of extremely well here. We had Otto trained at this facility so the staff is knowledgeable on how to handle an intact, strong dog! We love Crossroads". D. Young (Sept 2014)
"Everyone is so nice and friendly and happy. Nice to have great customer service". S. O'Connell (Sept 2014)
"We usually take Jake with us on vacations, but when that's not possible, its good to know that he will be well taken care of and loved at Crossroads". C. Beaver (Sept 2014)
"Your staff are super pros. I was very comfortable leaving my little Stella with them. Thank you!" K. Kitley (Sept. 2014)
"I've never once felt anything but confident when dropping off Johnny. Thank you for always making me feel so assured that he is have a WONDERFUL time :)"  C. Contois (Aug 2014)
"Everyone is so nice and friendly and happy. Nice to have great customer service". S. O'Connell (Aug 2014)
"I don't worry about our girls when they go to Crossroads, but I still miss them!" L. Van Cleve (Aug 2014)
"They made a mistake in my reservation – they only had a reservation for 2 of my dogs and it was suppose to be 4 (the other two dogs had never been there)……but they totally took care of the situation and didn't let me down for 1 minute! That's why I love this place and ALWAYS have!" (August 2014) V. Venable
"Our dog Maddie loves her time at Crossroadsl "She only goes once or twice a year but she comes home happy and pooped out every time. Thank you to all the staff" (July 2014) M. Ohrberg
"Murphy had a great time. I thank you so much!" (July 2014) R. Morton
"My dog has been going to doggie daycare for 4 years but when we gained another property in OC, now we taker her sometimes to Crossroads. I must say, I feel VERY CONTENT and comfortable that she is having a good time and you really care for her….." (July 2014) S. Keene
"Normally we have some one stay in our home because I thought that would be less stressful. But the last few times my dogs seemed so stressed when I got back so I was so excited when I picked up my dogs from Crossroads because right away I could tell that they were so calm and very happy. I can't wait for my next vacation and neither can my dogs:)" (July 2014) C. Matheny
"Luca was happy and well-adjusted after his stay. It is obvious he was treated very well. Thanks!" (July 2014) L. Slauson
"I like the fact that Abbey gets excited to visit and doesn't' even look back as she is escorted to the kennel to play with the other dogs. I also like the report card – the comments make me smile. While I hate to be away from her, it's nice to know that she's having a good time while away from home" (June 2014) S. Miller
"This was our first time to leave Major there. We were very pleased with our experience with your facility and the care he received". (June 2014) The Shumards
"My dogs are always excited to go to Crossroads. They've been trained and have gone to doggy daycare. Recently we just used the boarding facilities. My dogs were taken care of and were healthy and happy when I picked them up. I recommend Crossroads to all my friends and family" T. Pellegrino (May 2014)
"My dogs always seem happy to come to Crossroads and are healthy, well fed, and well exercised when we pick them up. I think the staff does an excellent job" (July 2014) D. Hiltzik

"I know my dogs will receive attention and be well taken care of whenever they visit Crossroads" (June 2014) J. Mills
"First time using you guys and we will be back! Awesome staff!" (May 2014) V. Tonelli
"Great experience. My dog seemed to really enjoy himself there and everyone that works there that I interacted with was friendly, kind, and helpful". (May 2014) S. Dowe
"We love taking our girl to your facility. We know she is loved and well taken care of". S. Beardslee
"Another great stay for Dodger. I'll be using you again, for sure. Thank you"  S. Sakimae
"Everyone at Crossroads is fantastic! We are so happy with the care you took of both of our dogs and will definitely be repeat customers. Thank you!!" J. Hocutt
"Jake is very shy and somewhat insecure, the staff at Crossroads have helped tremendously in getting him to feel less anxious. We appreciate all the attention and love they give Jake". C. Beaver
"We LOVE Anette and the entire staff at Crossroads! Annie took puppy training at your facility and 10 years later (today is her birthday) she still loves going to daycare and staying with Anette. It is such a comfort to know that the pets in your charge are well cared for and well loved! I always recommend your facility! Thank you!" J. Lazar
"I'm so happy that I've found a wonderful place to take care of Laci when I'm gone. She has severe separation anxiety, so its especially comforting to know that she can stay inside the house at night and receive human attention, as well as attention from her doggie friends. Also, it seems being there is helping her overcome her fear aggression". D & A Clark
"We're happy and pleased with the results. After observing your staff, we saw their attention and concern with all dogs. We will highly recommend your services and we plan to return for your daycare". D. Gordon
"Buttercup always enjoys herself here. I never have to worry about her here…you all are so loving and caring." – T. Peltier
"We feel like Crossroads is Annie's home away from home – She's always happy to be there and it's such peace of mind to know that she is being well cared for in a loving environment. A big thank you to Annette for her love and dedication to all of our pets!!" – J. Lazar
"Every time I bring Ruby there they just love her!! They make me feel like I am leaving her with a family member!!" D. Frederick
"Gil and Buddy came home clean, well-groomed, and happy. It is always nice to feel that your pet is well taken care of when they are away from home." – Jule Saul
"Pelo loves his visits at crossroads and you do an amazing job taking care of him, thank you! We also loved the bandana!" – L. Medema
"I was in need of a boarding kennel for my 2 dogs for the very first time and chose Crossroads after having used the facility several years prior for puppy training. Having never left them alone with strangers before, I was at the very least, a nervous wreck. After picking them up two days later and receiving their "report cards", it was apparent that they both behaved better than I did regarding this new experience. A very special thank you to Ann Marie [A.M.]. Her obvious and genuine love for dogs made an otherwise difficult time for me turn out to be a positive experience. She identified special concerns with one of my dogs and took extra steps to insure that his environment was as calming as possible. For this I am truly thankful. I will continue to use Crossroads for all of my training and boarding needs". – R. N. (Buena Park)
"The staff did great with our puppy. We had specific instructions about her play time and they did everything with ease. We really appreciate how carefully they took care of her. Thank you!!" – K. Triolo
"Your facility is wonderful, the staff is great! You're very compassionate about the "furry friends" that stay with you. Holly loved her stay and she will be back soon! Thank you again for all you do to ease our concerns and the caring of our loving pets!!!" – P. Estrada
"We have been boarding our dogs Dino and Lola with Crossroads for two and half years their care and attention makes it wonderful for them to be left when we have to be out of town. It is just like home when they arrive and what ever their needs are my husband and I know we don't have to worry as they will be well taken care of. They only problem we encounter is they don't want to come home. They think they are on vacation, so why would they want to leave?!" – R.and N. Grable
TRAINING TESTIMONIALS

"We've just started the Junior Manners Class with Maryanne, and she's doing a terrific job!" J. Weedman (Apr 2016)
"I am thankful for the time with the trainers and the details how to address behavior concerns with our corgi! I felt that the advice/solutions are all easy to implement. In two days we have already begun to redirect her paw chewing successfully 5 out of 5 times. R. Maloney (March 2016)
"I really liked the helpfulness of the trainers and the class size. I can't think of anything I disliked. This class was the best I've been too. Thank you!!" B. Beebe (Jan 2016)
"Diana did a fantastic job with Cheyenne. She came home so different (in a good way) you would almost think I brought home the wrong dog. Her training was explained very well and the at home instructions were very clear." D. Bragg, La Mirada (Sept 2015)
"Bethany did an in house training with our dog Bailey. She was prompt and very helpful in helping my husband and I understand what we needed to do to prevent him from biting. He has shown [progress since she came and has become less aggressive." C. McCarthy (August 2015)
"I am very pleased with my experience and what Mazie has learned. I was not worried about her care during the 4 weeks as everyone instilled confidence regarding the training program and the facility. I love the work Bethany has done…." D. Daniels (July 2015)
"We have seen a huge improvement in Juno and we are very grateful!" M. Ladd (July 2015)
"Michael is doing so much better! He's more relaxed around people and other dogs. I'm very happy with the progress he's made! Thank you everyone at Crossroads…" R. Valsnys (May 2015)
"Bethany is fantastic we were just about to give up on our dog..she explained and showed us how to work with him. In 3 days he's been a different dog. She is an excellent trainer. If you are thinking about giving up your dog call Crossroads first. Please!" D. Dickson (February 2015)
"The best thing I've done for my dog and myself" – M. Blades (January 2015)
"We are really benefiting from the training we are receiving. We are amazed at how much Lacy is learning at such an early age." N. Hoglund (Dec 2014)
"The trainer worked really hard to meet the individual needs of each one in the class". L. Pardon (Sept 2014)
"Bethany is very knowledgeable and seems to really enjoy what she does. She really trained me so that I could train my Corso and gave me the confidence that I needed to handle a strong dog. I now have another Cane Corso pup that I will be bringing to her for training as well". M. Rivera (Sept 2014)
"We met with Bethany first, then Dan made a special appointment [with us] when he found out about the seriousness of the issue between our two dogs. We received input and insight from them about the behavior of our pets towards each other and gave us valid options for future decisions" D. Delmage
"My dog is getting training while he is in daycare two days a week. The trainer has done awesome with him in such a short time in regards to his social behavior and dog aggression. I can see a big difference in my dog. It shows that an older dog (8 yrs) with a good trainer can overcome behavioral issues. He also loves to go.What a great place!" – J. Barr
"My husband and I were very happy with the [class]. We LOVED that our class was small…. Because of our experience with AM and her encouraging us to place both dogs in daycare, we have done just that and they love it. It was also nice that the staff already knew our dogs and were bonding [with them]" U.K

"After a few days in training/daycare, we found your standards were always high….This is an outstanding operation and facility. Diana literally saved our dog Chance, by her excellent training. Chance had been untrained when we brought her in and we were afraid she was untrainable….NOT!" D. Davis
"I left my dog Wall-e with Crossroads for board and train twice; once when he was four months and again in July. AM trained him both times and each the the results were absolutely amazing. Wall-e is such a well behaved dog now. I was shocked both times by his progress! And he loves AM and everyone at Crossroads. Wish you were closer to LA!" J. Matrat
"Dan (and the other trainers) put a lot of effort into getting to know Duke and working hard to improve his behavioral issues. He went above and beyond what we expected to improve Duke's behavior and help us learn how to work better with Duke. Dan is incredibly passionate and knowledgeable about training, and we're so glad we found Crossroads" – W. & R. Wolf
"We liked [our trainer] very much, and the animals took to her right away. She was always right on time and used all of our time on training. She is very easy to talk to and explained the training methods so we could understand them easily. I would be happy to use your services again." – G. Hausmann
"Dear Dog Owners, My name is Sparky Davies and I am an energetic Alaskan Kli Kai. My owner received me as a surprise 40th birthday gift from her husband and three daughters. She went into a state of shock. Even though she thought I was cute and adorable, I immediately began to chew all shoes, Barbie's, and toys in my pathway. Fortunately, I was sent to Crossroads for training and daycare. The program taught me obedience and social skills to get along better with my family. Thank you Crossroads!!" – Sparky Davies of The Davies Family
"When I first started the group obedience class with my newly rescued stray (who is also my first dog), I had little hope that she would ever be able to settle down and focus. Being the small terrier mix she is, she was hyper to begin with and our first class was spent with her jumping around wildly and marking just about everything in sight. By the second week she'd had an accident and broken her leg. My hope dwindling even more, we went to class anyway (with doctor's permission of course!). We paid attention and did our homework and within a couple days, my crazy little dog was focusing when I spoke, and even more, she was actually carrying out the commands I was giving her! Week after week we attended class and faithfully implemented the positive reinforcement training techniques we were given. By the end of the 6-week class, (despite having her leg in a cast) my once ill-mannered little rescue was fast becoming an obedient companion. She even won one of the games we played on graduation day! Thank you, Crossroads. You helped better the lives of our entire family" – L.M. (Anaheim, CA)
"What an amazing transformation! My wife and I adopted an 18 month old German Shepherd mix with limited socialization skills. She was difficult to walk because of pulling on the leash. We enrolled her in a traditional leash jerk class and the situation quickly deteriorated. She started lunging and barking at other dogs and we became concerned about her aggressiveness. We started to think about giving her up. Then someone recommended Dan Tambourine. Within a few weeks, his positive training methods were creating some incredible changes. She became more attentive to us and responsive to commands. Now, her sweet, loving personality has emerged and we can take her with us everywhere, including outdoor shopping malls and restaurants. Thank you Dan and Crossroads for giving us the dog we were hoping for" – R. K. D. (Newport Beach. CA)
"I am very appreciative of the excellent training and support Maxie and I received from Crossroads Training. Both Deana and Dan are amazing to work with and gifted in their ability to work with people and their animals. When I first got Maxie, I had to lift her and put her in the car because she was so afraid to get in. It took her three weeks to come out of her shell and then she began to have separation anxiety that escalated to extremely high levels. She barked and howled all day long driving our neighbors crazy, she eliminated all over the house. She would try to claw her way out of the house or leap over a 6 foot fence when left in the yard when we would leave for work. I tried so many things that were suggested by websites, etc. but to no avail. My heart broke for her and I was at a loss. The final straw came after my husband spent a weekend building a large pen for her where she could be safe and not do damage We spent the weekend getting her adjusted (we thought), then put her in for a few hours and came back and discovered she had repeatedly thrown herself against the metal door and was bleeding all over. I was so upset and felt so bad for her and brought her in to the vet to check her out. He made some suggestions and I started calling "experts" after doing a search on the web. I wasn't feeling very good about the options that were shared. When I spoke to my vet again, he said he thought the chances of resolving her issues were low since they were so severe and that I should consider putting her down since it was doubtful she would do any better with anyone else. While that option was not attractive, I was at a loss as to what to do and I didn't want to take her take to another shelter. I took her in to have her put to sleep but could not go through with it. My vet shared information about Dan Tambourine, who he heard did excellent work with animals at his place Crossroads/Best Behavior & Training. At my wits end, I called, met with Dan who was very encouraging, supportive and informative – the rest is history. Both Deana and Dan worked with me and Maxie as part of their training package and the results were fantastic!
"The transformation has been amazing. Friends and neighbors who knew her in the beginning can not believe she is the same dog. She is the sweetest dog – so tender and loving and playful, feels secure at home and settles in nicely when we go to other places. She has a doggie door at home that allows her to run in and out of the house yet she never leaves the yard. She is a joy and I am very thankful that Dan and his team of capable and loving trainers are available to help dog owners with issues. I wholeheartedly recommend them for any dog training needs or issues. It was money well spent!" – M. S. (Cypress, CA)
"When I found that my 55 lb. mix breed rescue dog was physically too challenging for me to manage, I sought help from Dan Tambourine. After the first lesson, I had tools I could use to start working on our relationship and within a matter of weeks, my rambunctious adolescent dog was well on her way to becoming a "canine good citizen". She is now a joy to walk and a treasured loving companion. Most importantly to me, this was accomplished using positive humane methods that were fun for me and my dog" – B. T. (Corona del Mar, CA)
"I just want to say that I appreciate how well Dillon was taken care of during his boarding and training stay and how great the entire staff of Crossroads is. I couldn't be happier." – C. P (Long Beach, CA)
"Thank you SO much! Watson is getting better every day….I cannot tell you how wonderful it was to see him try to run and play. I still get teary thinking about it. He's going to be fine….Your help and kindness means so much to me. I am sincerely grateful" – Autumn (and Watson)