Mission Statement
OUR MISSION STATEMENT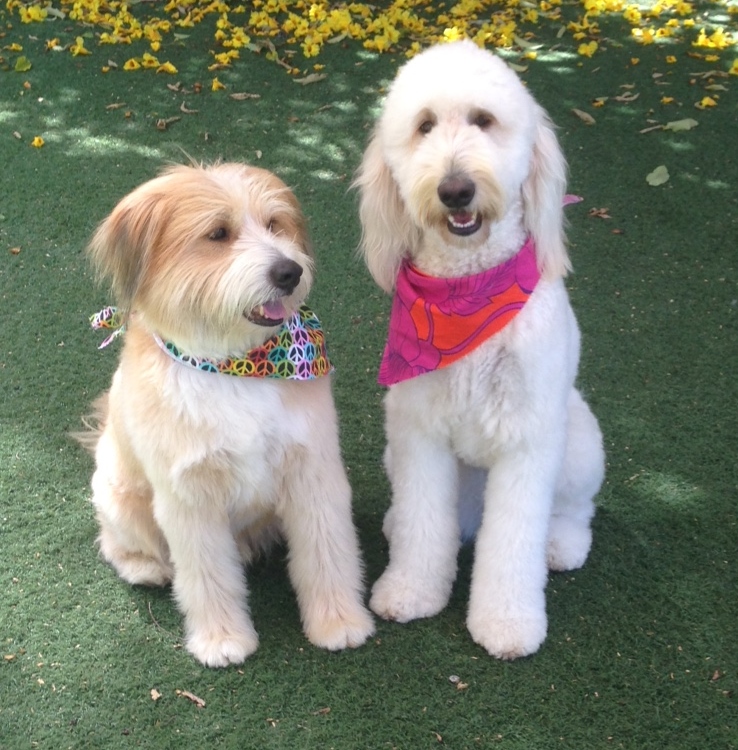 Company Mission: To be THE name in pet dog training, boarding, grooming, and doggy daycare in Southern California as a result of our honest business dealings with clients and employees, reliable and quality service with a commitment to cleanliness and order, courteous and knowledgeable staff, and a reputation for "caring deeply" about the animals in our care and the people who love them. To recognize that our commodities are boarding and training, but our products are peace of mind and successful human/pet relationships.Offering boarding, training, grooming, and daycare, we have over thirty years of experience in the pet industry. We are not your average boarding facility. We boast two spacious, outdoor play yards, group playtime for social dogs, fun activities and pet care packages for the pampered pet guest. Most importantly, our staff consists of experienced and dedicated pet-care professionals. We hold weekly kennel meetings and quiz our staff on various topics relating to pet care. All staff members treat each pet as if it were their own. In other words, we are serious about what we do. We are committed to taking care of your pet and go to great lengths to provide this service.
Our "Best Behavior" trainers stand out from the pack as well. They are experts in dog behavior. They study with top professionals to stay up-to-date on studies and techniques and are active members of the Association of Pet Dog Trainers (APDT). Their focus is to keep dogs in their homes. They do this by helping owners avert be

havior problems through proper training using reward-based method that are fun and effective for both people and dogs.
When looking for professionals to care for your pet, whether it is for boarding, grooming, training or daycare, experience counts. Don't trust your pet to just anyone. Just being part of a big corporation does not guarantee appropriate staff training. In fact, often it is just the opposite. On the other hand, individual trainers or those that board in their home often lack both experience and knowledge of pet care as they are self-taught and must learn as they go. Ask about their credentials, their staff training and experience, and ask to see the facilities. Make sure that you are welcome to visit your pet. Speak with clients as they come and go. Ask to watch a training session. Are the trainer AND the dog having a good time? Be sure the facility or trainer is licensed and insured. Ask to see their city business license and inspection reports. In this business it is often "buyer beware". Ask tough questions. Get answers. This is your best friend we are talking about.