Management & Staff
Daniel Tambourine – Owner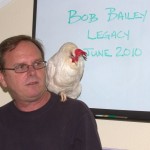 As owner of Crossroads and the head of "Best Behavior" training program, Dan has over thirty-five years of training experience ranging from dogs and cats to wolves, bears and other exotics, but he specializes in dogs and cases involving aggression and/or fears and is often the "last stop" for owners who have sought help elsewhere with no success. Dan is a member of many behavior and training organizations, including the Association of Pet Dog Trainers (APDT), Delta Society, Animal Behavior Society and the Association of Behavior Analysts. Further, he regularly consults with the top national and international behaviorists and trainers to stay abreast of the latest, most advanced techniques. In 2012, he joined forces with Bob Bailey to teach trainers the fundamentals of Operant Conditioning using chickens as models (fondly referred to as "Chicken Camp"). Dan is an Orange County native and currently resides in Long Beach, CA.
Renee Dunstan, CPDT – General Manager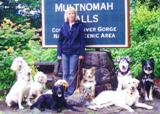 Renee has a Master's Degree in Psychology with a focus on animal behavior. Her thesis looked at the validity of canine temperament tests used in shelters to determine adoptability. She completed a training apprenticeship with Dan in 1994 and in 1996 she joined Dan to help grow the Crossroads facility. In addition to a certification as a Certified Pet Dog Trainer, Renee is also a CGC evaluator. Her specialty is working with fearful/anxious dogs. She understands first hand the issues owners face with this dogs as she successfully worked with her black lab Roxy, who had a great number of fears and anxiety when Renee first adopted her – Roxy overcame all of her fears, and even went on to complete in agility.   Currently, Renee oversees all office, resort and training functions. Renee is a native of Southern California and currently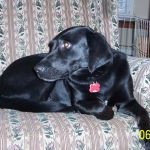 resides in Belmont Shore (Long Beach, CA). She competes in agility, although has just recently had to retire her agility dog; a black lab named Roxy. She is looking for a new agility partner!
Jennifer Bartels – Kennel Manager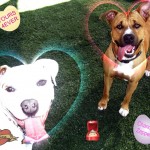 Jennifer has had a passion for dogs her whole life. At 13, she began raising puppies for Guide Dogs for the Blind and did this for many years. At Crossroads, she goes above and beyond to meet the needs of each and every dog and ensure that they are all treated as if they were her own. She manages the entire kennel staff , providing training, encouragement and support.
Staff
Laura Renk – Bookkeeper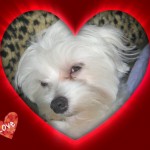 Although she remains behind the scenes, Laura is the brains in the accounting department and keeps everything (and everyone) in order while always managing a smile. Besides making sure the employees get paid, she makes sure all client accounts are properly managed and everything properly accounted for. If you have questions or concerns about your account, she will be happy to assist you.
Sam, Cody, Amanda, and Samantha – Guest Relations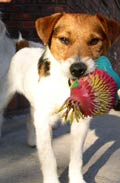 Every good team needs support and this fabulous duo is ours. They cheerfully answer the phones, set appointments, answer client questions, handle guest reservations and satisfy all needs. Give us a call and see for yourself!

Trainers
Maryanne Dell, CPDT-KA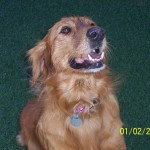 Maryanne teaches our agility, therapy dog and nosework classes.  She completed an apprenticeship under Dan Tambourine in 1999. Maryanne is also heavily involved in rescue work, working with the non-profit Shamrock Foundation, and has been instrumental in not only saving the lives of many dogs lost in the shelter system, but also arranging medical treatment for some of the worst cases.
Diana G

reenhow

, CPDT-KA

Diana is a part-time trainer in our Bed, Breakfast, and Training program. She has been breeding and showing Boxers for over 14 years under the kennel name "Mircoa." She has competed and titled dogs in AKC Conformation, Obedience, and Agility. She has worked as a professional dog trainer since 1990 teaching group classes and conducting private obedience sessions. Prior to training dogs, she participated in equine events for almost 30 years in Hunter/Jumpers, Cross-Country, Halter, and Dressage. She was a certified CGC Evaluator and has done advanced training of pet therapy dogs. Diana has also worked very successfully with dogs that have special needs (deaf dogs). Using positive-based training methods, she works with dogs in all facets of our training program.
Anna Marie Collins – CPDT-KA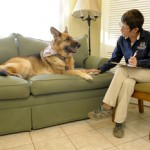 Anna Marie Collins completed our trainer apprentice program in 2009. She comes to us with a variety of animal experience ranging from Temple elephants in Kerala, India to working as a vet assistant in a local animal clinic. She has a special interest in working with fears and aggression. She is patient and compassionate with each dog she works with and clients and employees alike enjoy her friendly nature.