Employment Opportunites
Crossroads Pet Resort & Best Behavior Training from time to time has career opportunities available. Knowledgeable and professional staff is the key to the success of any business. At Crossroads Pet Resort that is especially true and we offer some of the best continuing education and career opportunities in the industry.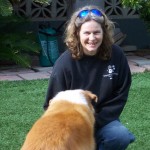 We look for employees who are:
Energetic animal lovers.
Committed to life long learning.
Dedicated to integrity and honesty.
"Can-do" optimists who make things happen.
Excited about change and opportunities to advance. Team players who go the extra mile for themselves, the pets, their team, and our community.
Currently, we are looking to fill the following position(s):
Senior Trainer – at least 3 years previous hands-on training experience; well-versed in learning theory and terminology and application of same. Clicker-saavy, positive reinforcement based only. This is a part-time position and requires Thursdays, Fridays and Saturdays.
Kennel staff – part-time pet care attendant This is a hands-on position providing care for the pets on site. AM hours are 6:45 to 2 pm. PM hours are 2 pm to 10 pm.
Guest Relations – part-time front-end staff. Looking for out-going, positive person with previous face-to-face customer service experience and a commitment to excellence. Hours are split shift Mondays 6:45 to 11 am and 4pm to 7pm, then 6:45 to 11 Wednesday thru Friday, and 4-6 pm Sundays.
Please apply in person M-F from 11 am to 3 pm or contact us  at 714-821-6622 for other career opportunities.