Dog Training
DOG TRAINING – with CROSSROADS / BEST BEHAVIOR DOG TRAINING PROGRAMS 
Have the Dog you Always Wanted!

Our philosophy at Crossroads Pet Resort is simple…..Owning a dog is a life-long commitment. Every dog can benefit from training and every dog deserves training. Proper dog training can give you the control you need to enjoy your relationship with your dog to the fullest. Nobody wants a dog that is unruly or destructive. Such behaviors not only dampen the relationship between you and your dog, but can also impact your friends, family, and belongings.  Too many dogs are relinquished to shelters never to come out again when some simple basic dog training would have prevented this tragic end. Let our positive-reinforcement based dog training techniques show you how to get the most out of your dog so you can develop a bond that will truly last a lifetime.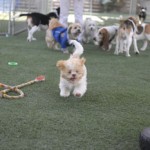 At Crossroads, we have a completely enclosed, disinfected, and safe environment in which to start working with puppies. In general, puppies can start training classes as early as 8 weeks of age, with one set of vaccines at least 7 days prior to the first class and a first deworming.
BUT, pets of any age in good health can be trained. You CAN teach an old dog new tricks!
Crossroads Pet Resort specializes not only in common behavior problems, such as house training, play biting, jumping on people, destructive chewing, barking, and digging, but we also are one of the few facilities who will work all levels of aggression, separation anxiety, fears, and phobias. We also train assistance/service dogs and offer therapy dog classes as well. No matter what your issues or your goals, give us a call for an evaluation to see what we can do for you! With over 30 years of dog training experience that few others can match, we are THE choice for all your training needs.
DON'T LET YOUR DOG BECOME A STATISTIC – READ THIS…..DO I GO HOME TODAY?
Training opportunities include:
Bed, Breakfast and Training
Private Training Sessions in our resort or at your home
Daycare and Training
Telephone Consultations (canine & feline)
All dog training is tailored to meet your needs and that of your dog. Regardless of the training program, behavior modification & practical obedience are taught with reward-based, positive methods that are fun and effective for dogs and owners. See why other owners have made us THEIR choice for all dog training needs.
Not sure what you need? Call NOW to set up an evaluation (714-821-6622). The evaluation fee is $35 and will be applied to any training purchase (except group classes).
Or fill out our Training and Behavior Questionnaire and we will call you to set up an appointment:

http://www.tfaforms.com/279652